Dear Million AI School (백작스쿨) Entrepreneurs,
We would like to change our meetup hours as 6:15~9:00pm to allow more people and students to attend.
We hope this better suits your needs.
The meetup will be held by Dr. Richard H Shinn, Founder & CEO of AIBrain Inc.
The meetup will be delivered in both English and Korean in order to focus on global businesses in the US, Europe and Asia - specifically China and Japan - as well as in Korea.
6:15pm Doors open & networking
6:30pm Intro to Million AI School
6:45pm Speaker's Review from AI Perspective :
The Dilemma of Disruption, 47th St. Gallen Symposium, St. Gallen, Switzerland, 3-5 May 2017, Dr. Richard Hong Shinn, Founder & CEO, AIBrain Inc
7:15pm Search for AI Partnerships, Fraunhofer Institute, Munich, Germany, 9 May 2017, Dr. Richard Hong Shinn, Founder & CEO, AIBrain Inc
7:45pm [To be scheduled]
8.30pm Networking
9:00pm End
at seminar roon # 315
[ Search for AI Partnerships, Fraunhofer Institute, Munich, Germany ]
신홍식 대표 ( Dr. Richard Shinn ) : Founder & CEO, AIBrain Inc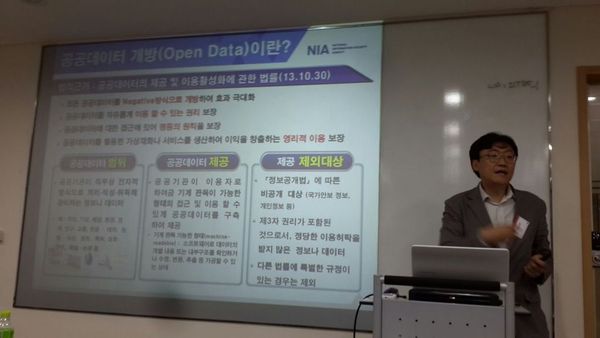 [데이터로 만나는 세상 : New World made by Data ]
송석현 (Dr. S H Song ) : Open Data Center, NIA